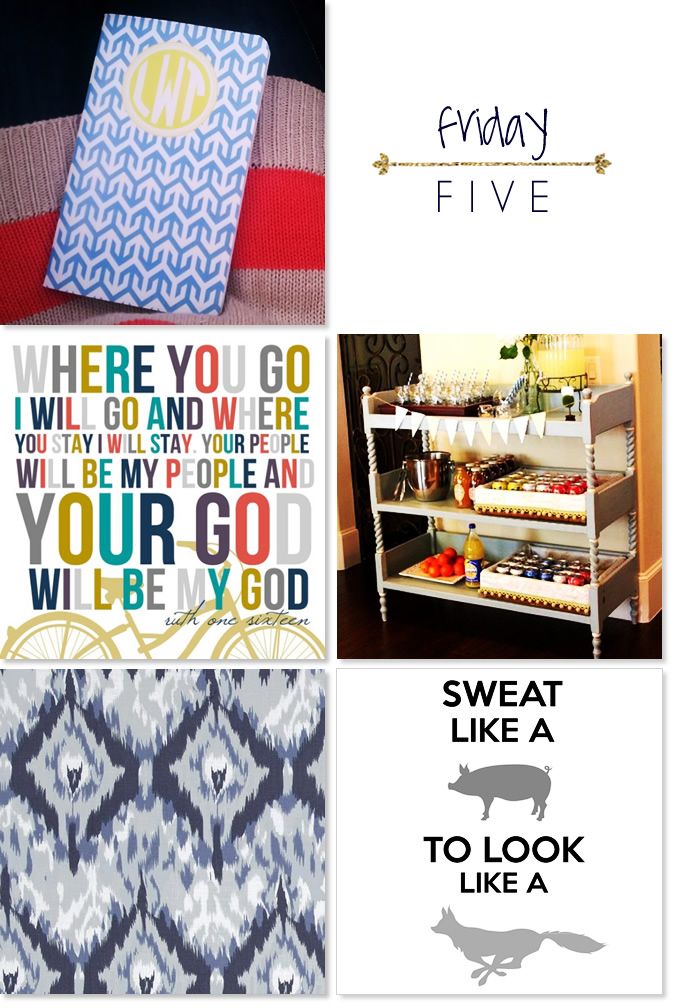 1  |  thanks for all the love shown over the May Book giveaway - and a special thanks to my blog girlfriends for helping spread the word! what? you haven't entered? it's not too late! contest ends TONIGHT at MIDNIGHT! hurry hurry!
2  |  for the first time in too long, i joined a new bible study. i've been seeking a change in my life, and i already feel God making a difference. super excited to get into this study and meet some new friends!
3  |  i've got a few DIY's on the horizon: one in particular, this bar cart made from a baby changing table. genius, right?! haha this really shows where our family's priorities are right now.
4  |  i purchased this dear stella fabric last year before christmas with the intention of making some roman shades for our kitchen. i'm feeling extra motivated this weekend to cross some items off my to-do list and this is at the top!
5  |   starting saturday, andrew and i are getting our buns back in the gym. i felt so awesome last year when i was working out more - i had way more energy and felt more confident. hopefully the new years resolution crew has died down a tiny bit! we shall see!

happy weekend!