in the new year, i've been paying more attention to the positive and keeping my outlook light (i'm a natural worrier). but, in all honesty, looking back on this week, it wasn't too shabby.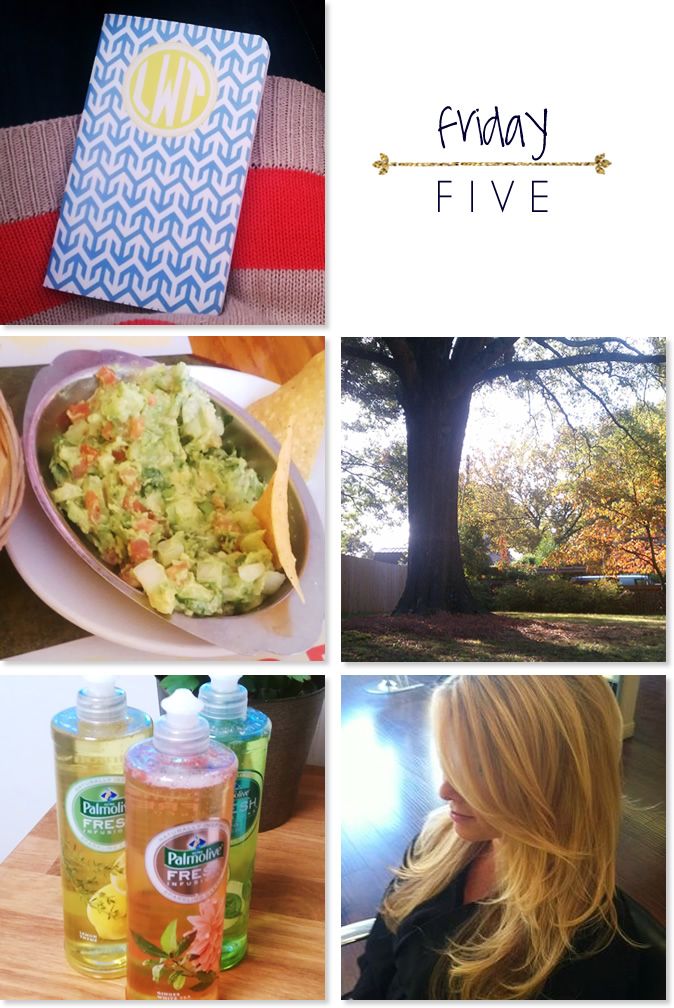 1 | yesterday i received my very first maybook planner. i'm so happy with the pattern i chose, and i've been busy filling that baby in. more details to come about this pretty gal next week!
2 | i had a nice little impromptu lunch date with my brother yesterday. we've been wanting to find some cheap mexican and lucked out at three amigos in plaza midwood. christina has raved about their guac, and it did NOT disappoint!
3 | the weather is supposed to be amazing this weekend, and i'm really looking forward to spending some time outside. the back yard is one of our favorite things about the new house, and we're planning on having some friends over to grill out - should be a great time!
4 | yesterday, i recieved my first shipment from influenster. i think this is the first time i've ever gotten excited about dish soap.
5 | i'm SO pumped. i'm getting my hair cut this afternoon - just a trim though. i've worked too hard to get my hair long, so there will be no drastic changes today. there's just something about a fresh haircut that makes a gal feel better about life. (disclaimer, this is not my hair. this gal is pinned here)
today, i'm linking up with lauren @ from my grey desk with her weekly "high five for friday"!
happy weekend!!