so carrie released a new video last night, and i'm celebrating by getting back on the blogging bandwagon. i love how my blog looks right now, and want to make good use of it!
the first song off her 4th album (coming in may!), good girl is a fun, catchy tune that's played in my car at least 5 times everyday. i'm hoping to have an acoustic version for the
sulkes band
setlist in the next couple of weeks! click any of the images below to watch the new vid and enjoy carrie's 7 wardrobe changes! that's a lot of clothes for 3 minutes and 30 seconds, but girlfriend pulls it off perfectly.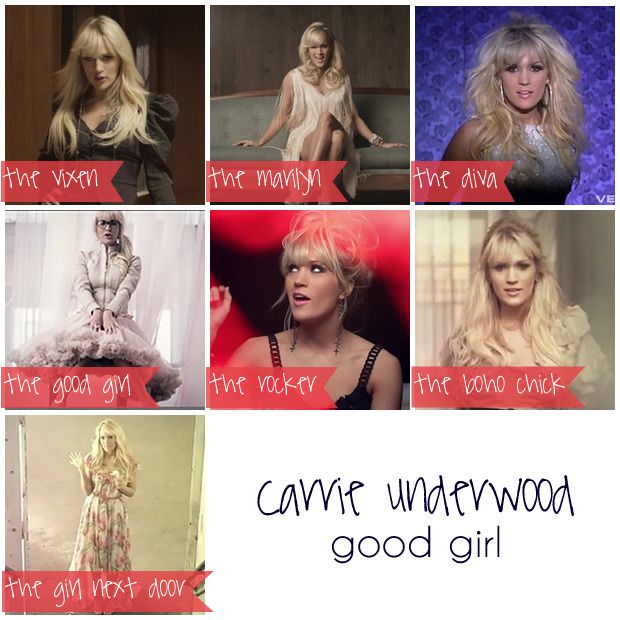 my personal favorite is one i've dubbed "the girl next door". it's the most natural look, and one i think is the most "carrie".